How to Order
How to Order?
Step 1: Please Login first, if you are not member of us please Click Here to register.
Step 2: Add product that you want to order to your shopping cart:




Step 3: View your Shopping Cart and click checkout button: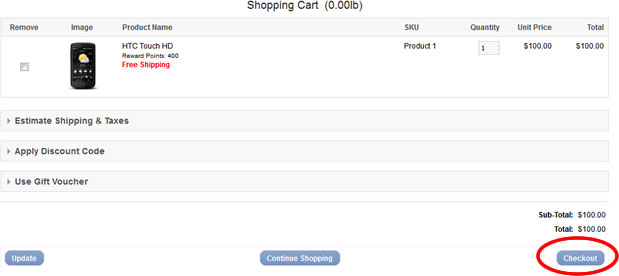 Step 4: Select billing / payment address and select shipping / payment method.

Select billing / payment address:




Select shipping method:




Select payment method:




Step 5: Confirm your order: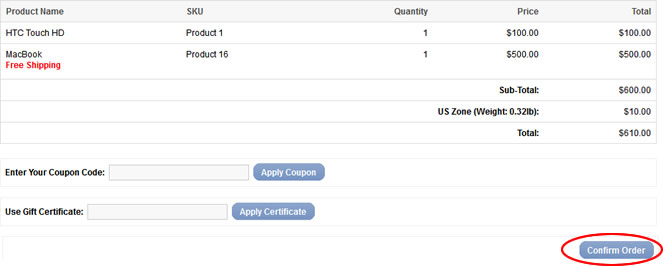 Order Status
Once an order request has been received by us, you will receive periodic e-mails from us regarding the processing of your order. Within 48 hours of your order being shipped, you will receive an e-mail that contains the carrier tracking number (when available) for your order.

Your order goes through several steps before reaching your door:
Step 1: Your order has been transmitted to the packing / shipping department (or one of our distributors), and Products are collected from our suppliers.
Step 2: Order waits to get packaged.
Step 3: Order is packaged and shipped to carrier (e.g. DHL, EMS Express, UPS, Fedex, Singapore Post, HongKong Post etc etc).
Step 4: Order is enroute via carriers.

Payment Method
Currently we just use PayPal as our online payment processor.
What is Paypal? The world's most-loved way to pay and get paid.
With PayPal, you'll check out lightning-fast and easily without sharing your financial info with the merchant. Link your bank account, credit card, and debit card to your PayPal wallet, then pay however you choose. Every day, in 190 regions, and in 24 currencies, millions of people (84 million active PayPal accounts and counting) can pay and get paid faster and safer with PayPal. We'd love to have you join our community, too.
If you have not PayPal account yet,please Create Your PayPal Account now.

How can I contact PayPal by phone?
+1-888-221-1161 (US & Canada Toll Free) +1-888-215-5506 (US & Canada Toll Free) +1-402-935-7733 (International) +1-402-935-2050 (International) These phone numbers are also found on the Internet. PayPal may change the numbers without noticing us. For the latest phone numbers and other contact methods, please visit http://www.paypal.com/.

Why is my credit card payment failed?
Payment with credit card may fail because of bank authorization and fraud prevention systems. If you are having trouble making a payment via Credit Card, you may contact your card issuing bank or PayPal directly. Here are PayPal's phone numbers: +1-888-221-1161 (US & Canada Toll Free) +1-888-215-5506 (US & Canada Toll Free) +1-402-935-7733 (International) +1-402-935-2050 (International)

How long can I receive your refund?
Refunds are processed within 1-5 business days after you received our confirmation on the cancelation, and the PayPal refund can be seen in your PayPal account right away once it is processed. Once processed, you will receive a confirmation e-mail from PayPal. You may also call PayPal to verify your refund. Their USA toll free phone number is 1-888-221-1161.

What is reward points?
AbcMerit.com has a great benefit to repeat customer or VIP customer. You can use reward points to purchase reward items. That is to say reward points as same as money for purchase.

How to get reward points?
You can find reward points(when available) on product page: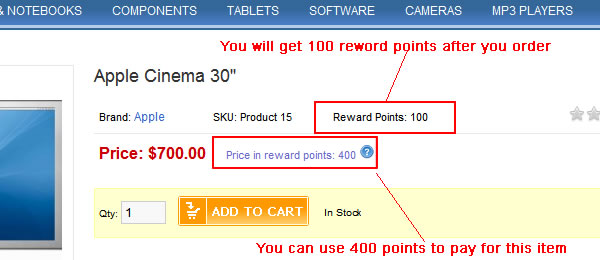 How to use reward points for purchase?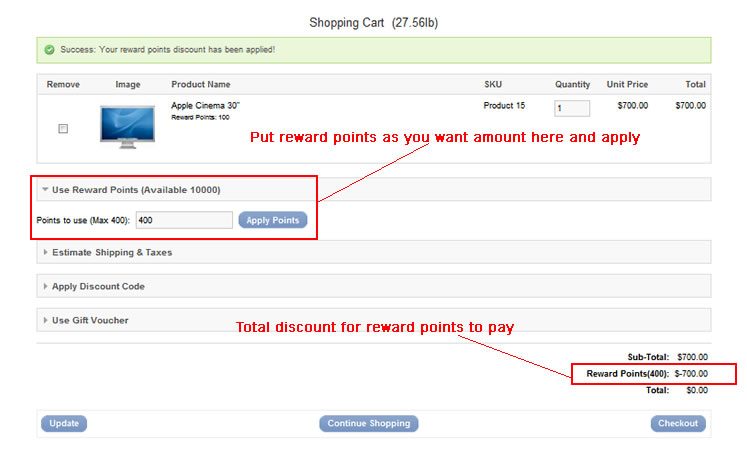 How to use coupon code?
1. You can apply coupon code on checkout page: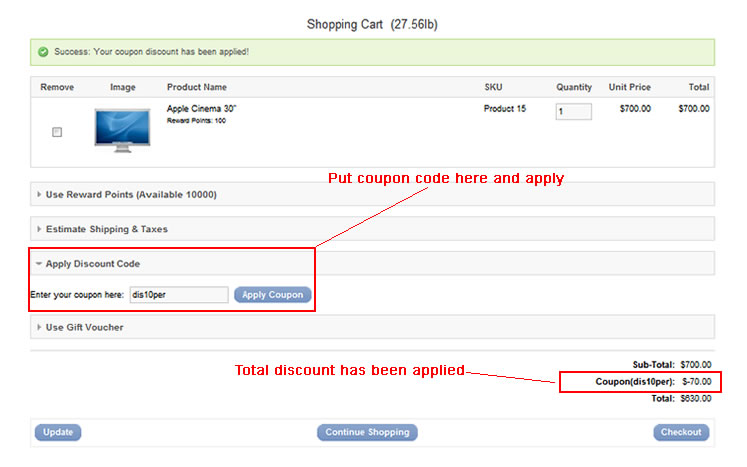 2. If you miss apply coupon code in checkout page, you can apply in order confirmation step also: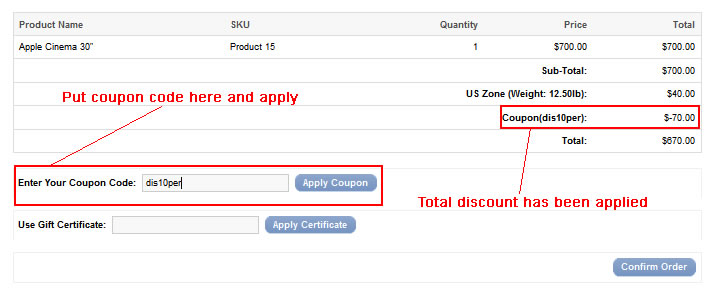 How to use gift certificate?
1. You can apply gift certificate on checkout page: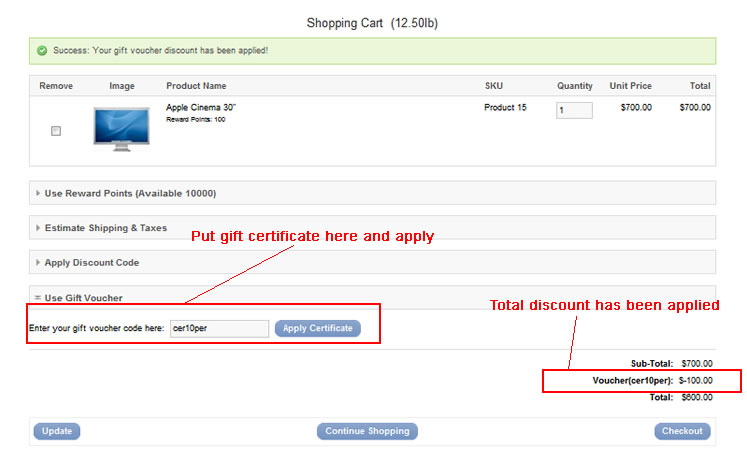 2. If you miss apply coupon code in checkout page, you can apply in order confirmation step also: